CAL3K-S APPLICATIONS
The CAL3K-S calorimeter is suited for a large variety of applications, ranging from animal feed to universities to fossil fuels to waste management. The calorimeter knows no boundary and is not limited to the listed applications. The CAL3K-S calorimeter range offer exceptional communication abilities to the outside world, even in the smallest model, allowing these calorimeters to seamlessly fit in to any laboratory, simply getting the job done. The key features which allow the CAL3K-S to be ideal:
No water connection required
Small desktop space require
No under the counter space required
Low power consumption for the calorimeter and the cooler (14W Max)
No air conditioning required in the laboratory
Cheaper to run per CV than the older Cal2k range
Affordable, easy to maintain
Suitable to mobile applications
The CAL3K-S  is a universal type of calorimeter that is best suited for literately all applications. There is no limit! Should there be a new application that requires a calorimeter, please inform our support staff so that we are able to create an application note for you. Click here to view the common applications.
A few examples of the applications of the CAL3K-S Calorimeter are as follows: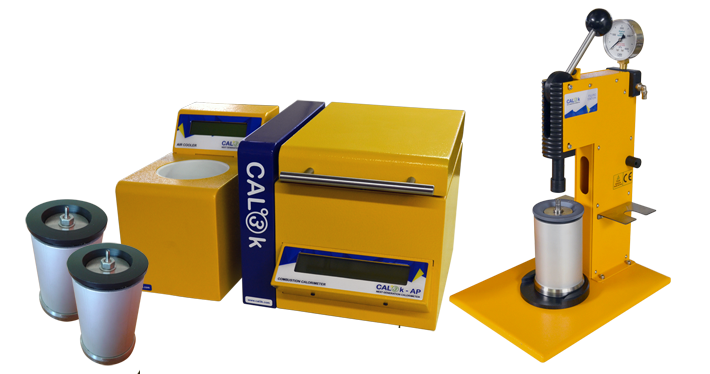 Our top of the range product is our faster calorimeter in the CAL3K range.
The CAL3K-F is a flexible system for low to high throughput without compromising on accuracy and repeatability.
The CAL3K-A is best suited for a production environment with shared oxygen supply (to other users) and robust handling.